Details

July 13, 2019
10:00AM-4:00PM
OHLA Charity Volleyball Tournament
Woodland's Backyard
668 Grandview Ave, Columbus, OH 43215
Cost to Participate: $275 per team OR
$50: 1 -Person
$90: 2-People
Purchase of a team includes:
6 Meal Vouchers
6 Drink Tickets
8 Colored Bandannas (2 extra per team)
*Team includes 6 players, but the players can rotate throughout the day if they have completed a waiver.
*All participants must be 21 years old to receive a voucher.
*Additional vouchers can be purchased through registration.
*Multiple lodging properties can make up a team.
All Proceeds Support Freedom a la Carte.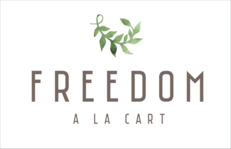 Presented by:

Supporting Sponsors:
2019-07-13 10:00:00
2019-07-13 16:00:00
America/Detroit
OHLA Charity Volleyball Tournament
Register Online HERE! Cost to Participate: $275 per team OR  $50: 1 -Person $90: 2-People Purchase of a team includes: 6 Meal Vouchers 6 Drink Tickets 8 Colored Bandannas (2 extra per team) *Team includes 6 players, but the players can rotate throughout the day if they have completed a waiver.*All participants must be 21 years old to receive a voucher.*Additional vouchers can be purchased through registration.*Multiple lodging properties can make up a team. All Proceeds Support Freedom a la Carte.   Presented by:  Supporting Sponsors:
668 Grandview Ave, Columbus, OH 43215