In this Issue...
2022 Annual Conference & Gala - Register Today!

Registration
Session Spotlight
Reimagined Ohio Stars Gala
ALL NEW Exhibitor Marketplace
Students & Educators at Conference
Silent Auction - Contribute today!
Call for Volunteers
Scholarships Available

Government Affairs
Women in Lodging
Unique Lodging of Ohio
Sedgwick November Newsletter


---
It's November Already...Don't Wait - Register Today!

2022 Annual Conference & Gala
November 21-22, 2022
Presented by

This year we invite you to DREAM BIG!
Take part in our reimagined conference schedule and immersive educational sessions with forward-thinking topics that are important to you. Coming back in full force will be our HSMAI Sales and ULO Tracks with content tailored to our sales individuals and Unique Lodging of Ohio members – but remember, all are welcome!
---
Session Spotlight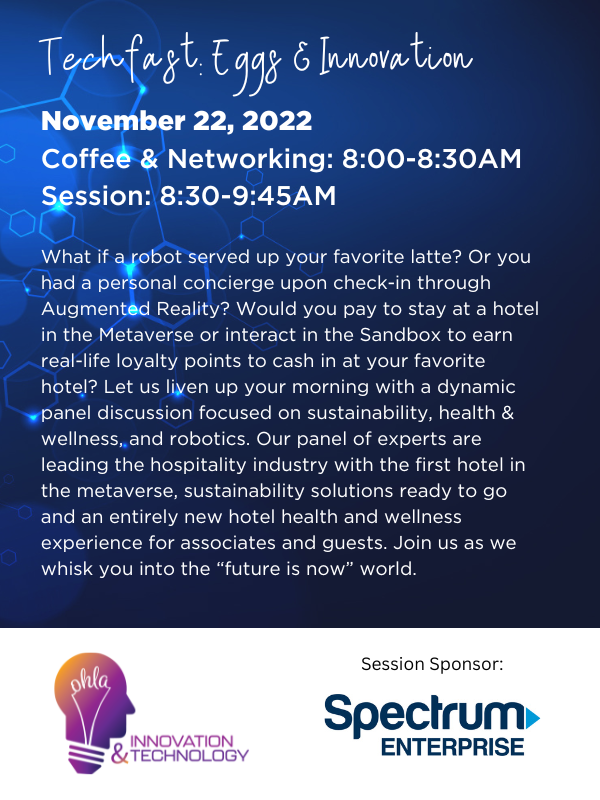 Introducing....Our Panelists
Chris Berry
Founder & President/CEO
OhioX

Adam Mogelonsky
Partner
Hotel Mogel Consulting Ltd.

Ken Patel
Founder/CEO/Chairman
EV Hotel

Amy Wald
Principal
Greenluxe, Inc
---
2022 Ohio Stars of the Industry Dinner Gala

Announcing Our Reimagined Dinner Gala Celebration
Be sure not to miss the most spectacular celebration of our industry and the people who work in it at the OHLA Annual Stars of the Industry Gala on Monday, Nov. 21, at the Hyatt Regency Columbus. This event brings together old friends and new colleagues for the largest hotelier event in the state. This year we welcome Alex Sheen, founder of the worldwide social movement because I said I would. Alex's keynote is powerful, emotional and inspirational. He will relate why keeping our promises matters, especially for those who make hospitality their calling. Attendees will enjoy our shortened awards ceremony which focuses on giving those who have distinguished themselves in Ohio's lodging industry their moment to shine.
Don't forget to register your Ohio Stars of the Industry Nominees!
---
Can't Attend the full Conference?


Visit the Exhibitor Marketplace


OPEN TO CONFERENCE & NONCONFERENCE ATTENDEES
Can't attend conference but eager to engage with vendors and seek new solutions? You can visit our Exhibitor Marketplace from 9:30am-5:00pm on Monday, November 21. Registration is complimentary for members! A minimum donation to OHLA's Education & Training Fund for non-members.
Select 'Exhibitor Marketplace Ticket' as your 'Registration Type.'


Visit with our longstanding Allied Members who have knowledge and new products & services to share with you such as:


Experience Technology - LIVE!
Test the Tech with our Innovation & Technology partners – find new solutions to help your team work more efficiently & effectively.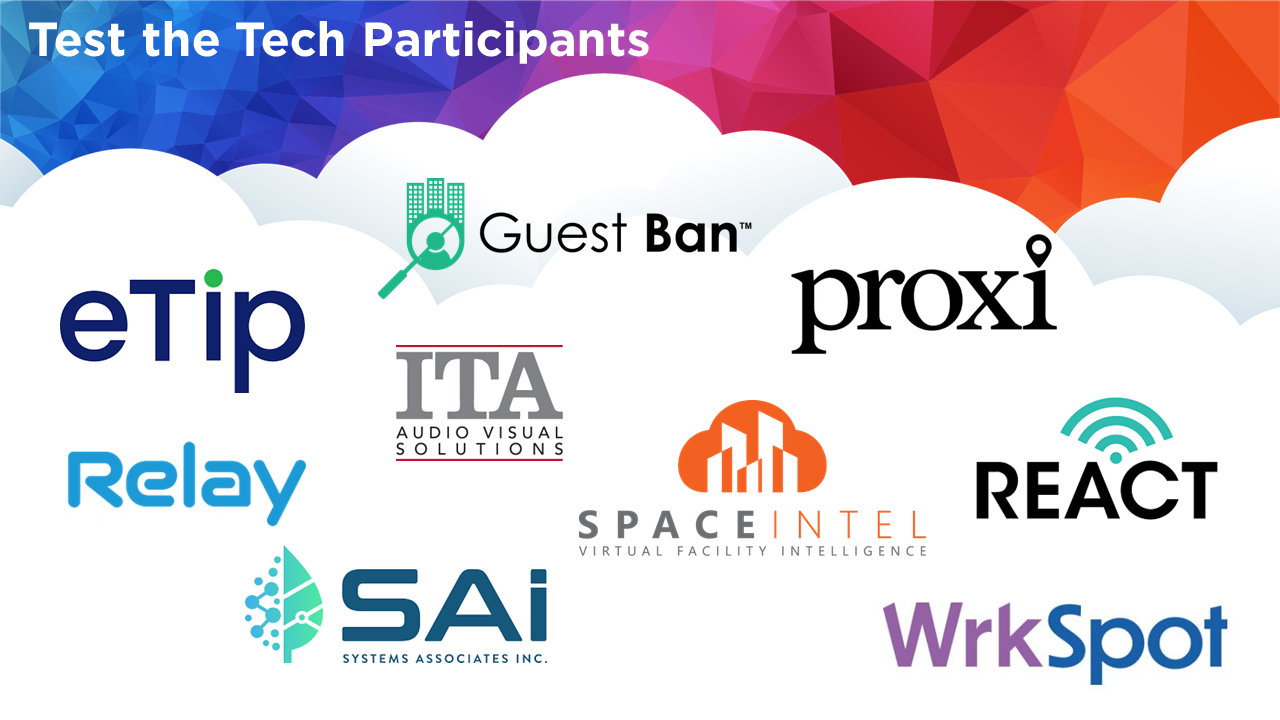 Grab a coffee & get a jump start on your holiday gift giving!
You'll also have the opportunity to grab a nitro coffee, browse leather goods from MADE FREE, and pick up your favorite cookie from Freedom a la Cart.
Note: Full Conference & Gala Only Registrations include access to our Marketplace. To have access to Marketplace one must register. Marketplace tickets will not give you access to conference education, events, or Gala Dinner.
---
Students & Educators at Conference
Student Education Day is November 21
9:00-9:40am
Peer to Peer in the Hospitality Management World
Everyone will learn from our "Future of Lodging" students!
Attend this session to hear students' thoughts on these discussions and more:
Hospitality is ever-changing…. what changes do you see your generation (Gen Z) making in the next several years that will impact the standard operating process we use today?


What challenges do you see presently, and what are your expectations of employers to meet these challenges?


What will slido tell us? See immediate student feedback!
9:40-10:30am
A Leadership Message
Christine Trippi, Founder & Author, The Wise Pineapple
10:45-11:45am
Organized Student Networking - Franklin CD
Students will be looking to network with our hotel & lodging professionals!
HOTELIERS!!
Stop in and introduce yourself to the Students/Apprentices! They will have business cards. Ask what questions they may have for you & how you can help!
---
Silent Auction - Contribute Today!
Help further our efforts to provide entrée opportunities, education, and assistance to those associates & their communities in our industry. When you make a donation to our silent auction, the proceeds will benefit our Education & Training Fund (ETF) which assists hotel associates in financing their continuing education and OHLA's Hospitality Helping Hands, an initiative created to provide support & financial assistance to those who have experienced unexpected challenges and hardships. Complete the Silent Auction Donation Form as soon as possible.
---
We Need Your Help! - Call for Volunteers
Ohio! We need your help in making our Conference this year a success. It is with volunteers like you we are able to make all the things we do happen. If you are interested in taking part of volunteering opportunities at Conference please contact joe@ohla.org with your intent to take part!
To see the opportunities available click the image below -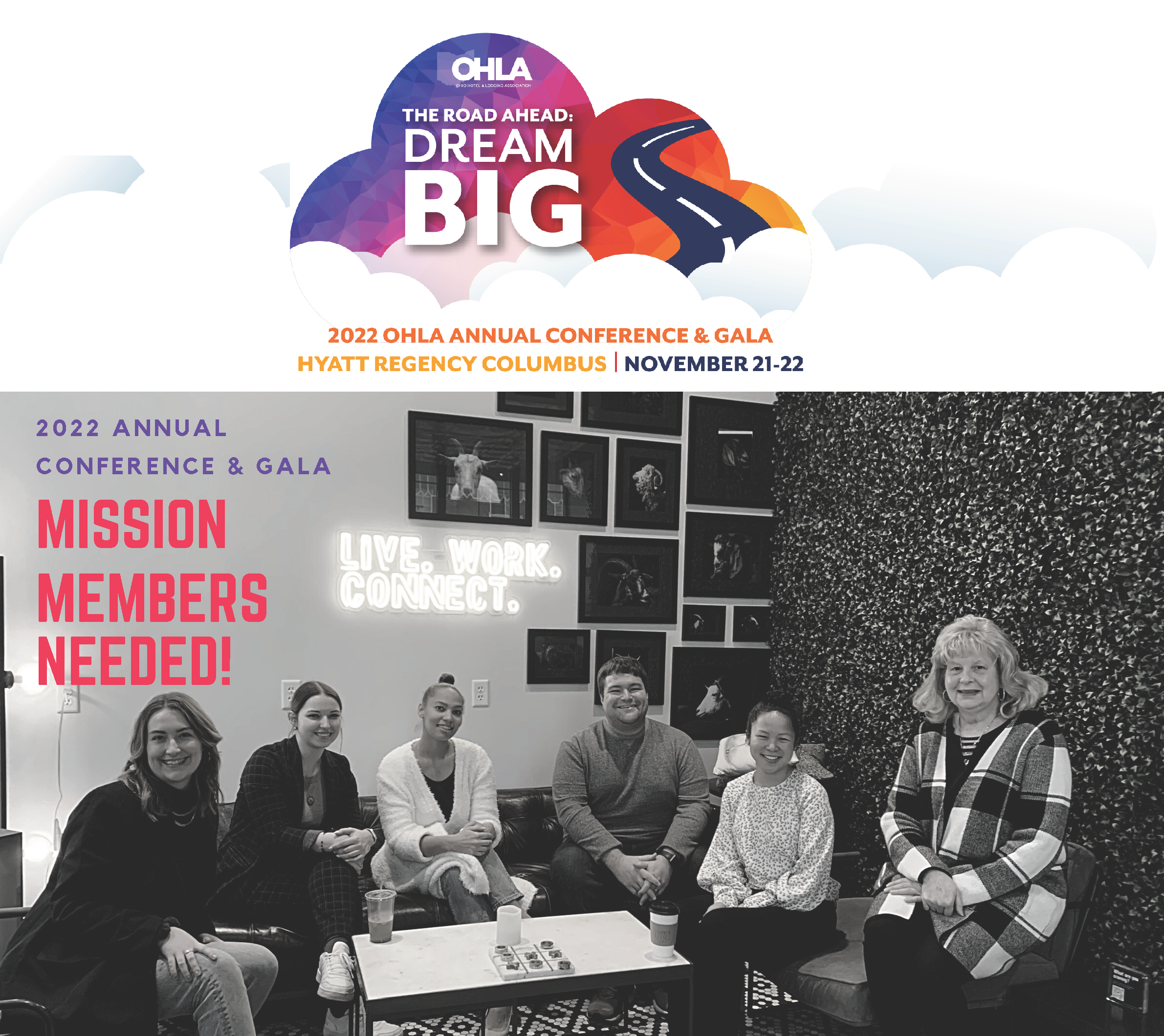 ---
Attend the 2022 Conference at No Cost!


ETF Scholarships Available
Want to attend OHLA the 2022 Annual Conference at little to no cost to you? Take advantage of the OHLA Education & Training Fund which is designed to help finance the continuing education of hospitality industry employees. Scholarships are available for Sales Professionals, Emerging Professionals, and those in the Greater Akron area. For more information or questions regarding scholarships contact cindy@ohla.org.
Click Links below for applications:
---

---
Government Affairs Update


Motion Picture Tax Incentives Produce Business
OHLA supports efforts in Ohio to restructure the Ohio Motion Picture Tax Incentive and increase its cap from its existing $40 million annually to $140 million or more. Motion picture incentives matter because of their ability to help secure productions which produce large amounts of lodging stays. In 2021, Netflix's White Noise filmed in Northeast Ohio for 21 weeks after 6 months of preparations, employing 921 crew and 3,000 extras, and booking 36,000 hotel room nights.
Read more in full Government Affairs Update.
TourismOhio Advertising Co-op Available
Lodging businesses in Ohio can obtain up to $25,000 in matching funds for advertising through the Ohio. Find it Here. co-op advertising program. The deadline for applications is Nov. 18. Find more information here.
What Will Election Outcomes Mean for Our Industry?
Election day is less than one week away. Predictions are everywhere, but once we know the results, what will it mean for your business? Award-winning political expert Mark Weaver will help break down the outcomes at a special invitation-only owner/management company reception at the OHLA Annual Conference, The Road Ahead: Dream Big on Mon. Nov. 21. Contact joe@ohla.org for details.
---
Women in Lodging CONNECT


What Women Really
Want

Need to Excel in the Workplace
We hope to see you there!
---
Unique Lodging of Ohio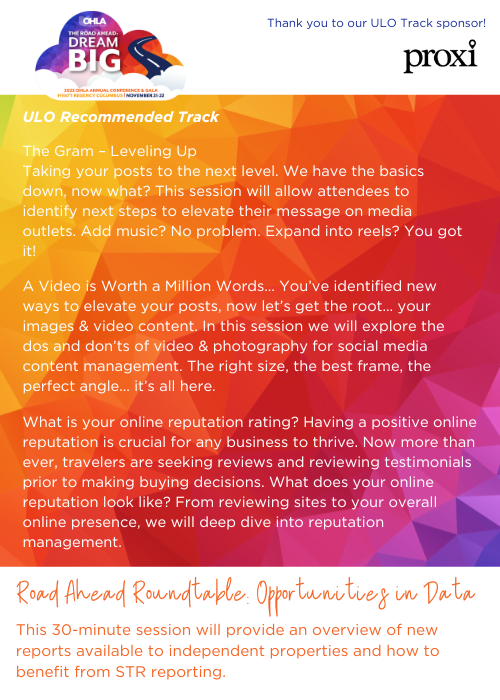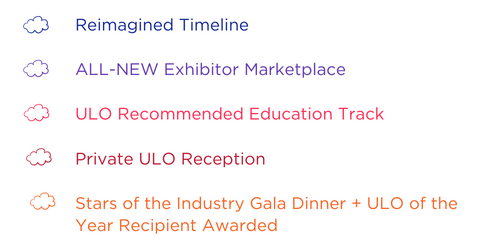 ---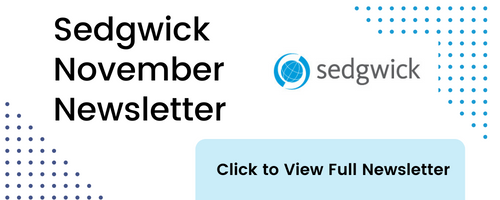 ---
Notice: Ohio Hotel & Lodging Association Annual Business Meeting
The Ohio Hotel & Lodging Association will convene the annual meeting of the Association for the purpose of electing Association Trustees and Officers and for transacting such other business as may come before the meeting. This meeting will take place as part of the OHLA Annual Conference, on Tuesday Nov. 22, 2022 at 12:30 p.m. at the Hyatt Regency Columbus, 350 North High Street, Columbus, OH 43215.
---
Premier Partner Feature
We will be featuring two or three of our premier partners a month to show how they can help you! Any questions about services can be directed towards lauren@ohla.org.
Thank you to our Premier Partners for their support of the hotel & lodging industry!
The Power of Tomorrow
Founded in 1989, IGS Energy has been a leading advocate for change in the energy industry with the goal of offering a choice to commercial, industrial, and residential customers in energy supply. Today, the company expertly advises and helps consumers make smart energy decisions that fit their individualized needs. IGS Energy supplies natural gas and electricity to more than one million customers, and offers a variety of Home Services products to help consumers protect their homes and further manage their energy costs.




Bulletproof your 401K from Fiduciary Liability with the new OHLA Multiple Employer 401K Program (MEP)
The Fortis Group at Morgan Stanley has partnered with OHLA to offer a retirement plan program that individual properties and most ownership groups or management company members would not be able to achieve on their own. The OHLA MEP allows participating members to drastically reduce the expense to both their business and their employees.