In this Issue...
President's Update
2022 Annual Conference & Gala

Registration
Nominations Due - Ohio Stars & ULO of the Year
ALL NEW Exhibitor Marketplace
Silent Auction - Contribute today!
Call for Volunteers
Scholarships Available

Allied Spotlight
Government Affairs
Emerging Professionals
Women in Lodging
Allied Council Corner
Sedgwick October Newsletter


---


OHLA Lodging Community,
Coming off of our regional Stars of the Industry luncheons, I am so proud of our hardworking, compassionate, empathetic and strong willed team members in each of our properties across the state. With over 500 luncheon attendees collectively, 250 nominations, and a SOLD OUT event in Columbus the industry certainly turned out to celebrate those individuals that have gone above and beyond for their properties! We dared you to 'Dream Big' and boy did you. Though regional nominations have closed, Ohio Stars of the Industry and Unique Lodging of Ohio Property of the Year nominations are being accepted through October 7. Nominate today.
Energy remained high with The Future of Lodging Summit on September 22, a day that brought together over 100 lodging professionals, industry partners, educators and students that focused on rebuilding our workforce and planning for the future.
The road ahead is bright. Join us November 21-22 at my home property, the Hyatt Regency Columbus, for OHLA's reimagined 2022 Annual Conference & Gala presented by Morgan Stanley.
Reimagined this year:
Restructured timeline to maximize education, special events and conclude on Tuesday at 2:30pm


All-new Exhibitor Marketplace featuring your trusted Allied Members; Test the Tech, an opportunity to touch, feel, and experience tech solutions for your operation; vendors that will be sure to surprise & delight such as Off the Beaten Path Nitro Coffee station, baked goods from Freedom a la Cart, and the opportunity to get a head start on holiday shopping with MADE FREE leather goods. You will also have the opportunity schedule an appointment ahead of time to meet with vendors.


Techfast: Eggs & Innovation – Join us for a seated breakfast and a dynamic panel discussion that will whisk you away into a "Future is Now" as it related to technology in hospitality through the lens of sustainability, wellness, & robotics.
There are many exciting opportunities left to come for this year and we hope you will be a part of them! Remember… DREAM BIG!
Signed,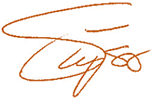 Stephen Stewart
President
OHLA Board of Trustees
General Manager
Hyatt Regency Columbus
---

2022 Annual Conference & Gala
November 21-22, 2022
Presented by

This year we invite you to DREAM BIG!
Take part in our reimagined conference schedule and immersive educational sessions with forward-thinking topics that are important to you. Coming back in full force will be our HSMAI Sales and ULO Tracks with content tailored to our sales individuals and Unique Lodging of Ohio members – but remember, all are welcome!
Hot off the Presses!
We are pleased to announce that our Keynote for the 2022 Ohio Stars of the Industry Gala will be Alex Sheen, 5x TEDx speaker & Chief Executive Officer of because I said I would. Join Alex as he walks us through the importance of a promise, how it directly relates to integrity, and how holding ourselves accountable truly changes humanity! Alex will be a part of a REIMAGINED, dynamic, and condensed (yes, we heard you) Gala Dinner Program!
Click to Enlarge - Read all about it!
---
Award Nominations Due October 7

Ohio Stars of the Industry Nominations
One of the best parts of the OHLA Conference is our Stars of the Industry Gala! There is still time for those outside the regional markets to nominate! That means YOU – Akron, Athens, Canton, Mansfield, Sandusky, Toledo, Youngstown and many, many more regions across the state!
It is through this process that we continue to raise morale, bring our teams together, highlight our naturally occurring industry diversity and to celebrate our successes. This year our Gala will include a variety of award presenters, the best nominee stories yet, and a feel-good, inspirational, Keynote Speaker. Nominate your STAR today!
Note: Nominations are closed for those in the Cleveland, Columbus, Cincinnati, & Dayton Lodging Councils.

ULO of Year
Join other winners over the past several years as the Unique Lodging of Ohio Property of the Year!
Recognize the quality & dedication these properties have to guest experience, memorable moments, and unique grounds & activities.
Who can nominate for ULO of the Year?
ULO Properties can self-nominate & industry colleagues can nominate an outstanding ULO Property. Nominations must be OHLA members to qualify.

Definition: ULO | Unique Lodging of Ohio
The Unique Lodging of Ohio (ULO) community is a sector of OHLA. ULOs are independent properties of all kinds – truly, unique lodging. We have members from hotels & inns to cabins & yurts!
---
ALL NEW, ALL DAY Exhibitor Marketplace
OPEN TO CONFERENCE & NONCONFERENCE ATTENDEES
As a part of the new approach this year OHLA is kicking off a brand-new, day-long Exhibitor Marketplace. Join us Monday, November 21 anytime between 9:30am-5:00pm to visit with our Allied Members that are dedicated to supporting our industry, learn about their services, and set up one-on-one meetings to connect. You'll also have the opportunity to grab a nitro coffee, browse leather goods from MADE FREE, and pick up your favorite cookie from Freedom a la Cart.
Select 'Exhibitor Marketplace Ticket' as your 'Registration Type.'


Note: Full Conference & Gala Only Registrations include access to our Marketplace. To have access to Marketplace one must register. Marketplace tickets will not give you access to conference education, events, or Gala Dinner.

BUT WAIT - There's More...
'Test the Tech' at OHLA's Exhibitor Marketplace
Our Allied Members that represent technology companies will be showing off their gadgets for you to try out! Take a spin on the Oculus and watch robots get to work with this innovation & tech focused feature!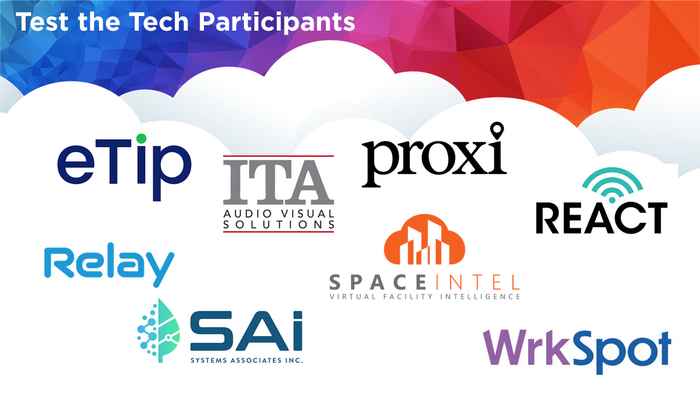 ---
Spots are Filling Fast -
Exhibit at the Annual Conference & Gala
Reserve your exhibitor booth now at the largest gathering of lodging professionals in the state! If you are interested in expanding your brand visibility, there are still sponsorship opportunities available. Contact lauren@ohla.org if interested. See more information in the Allied Council Corner below.
To Register as an exhibitor please select 'Exhibitor Member' as your registration type!
---
Silent Auction - Contribute Today!
Help further our efforts to provide entrée opportunities, education, and assistance to those associates & their communities in our industry. When you make a donation to our silent auction, the proceeds will benefit our Education & Training Fund (ETF) which assists hotel associates in financing their continuing education and OHLA's Hospitality Helping Hands, an initiative created to provide support & financial assistance to those who have experienced unexpected challenges and hardships. Complete the Silent Auction Donation Form by November 1.
---
We Need Your Help! - Call for Volunteers
Ohio! We need your help in making our Conference this year a success. It is with volunteers like you we are able to make all the things we do happen. If you are interested in taking part of volunteering opportunities at Conference please contact joe@ohla.org with your intent to take part!
To see the opportunities available click the image below -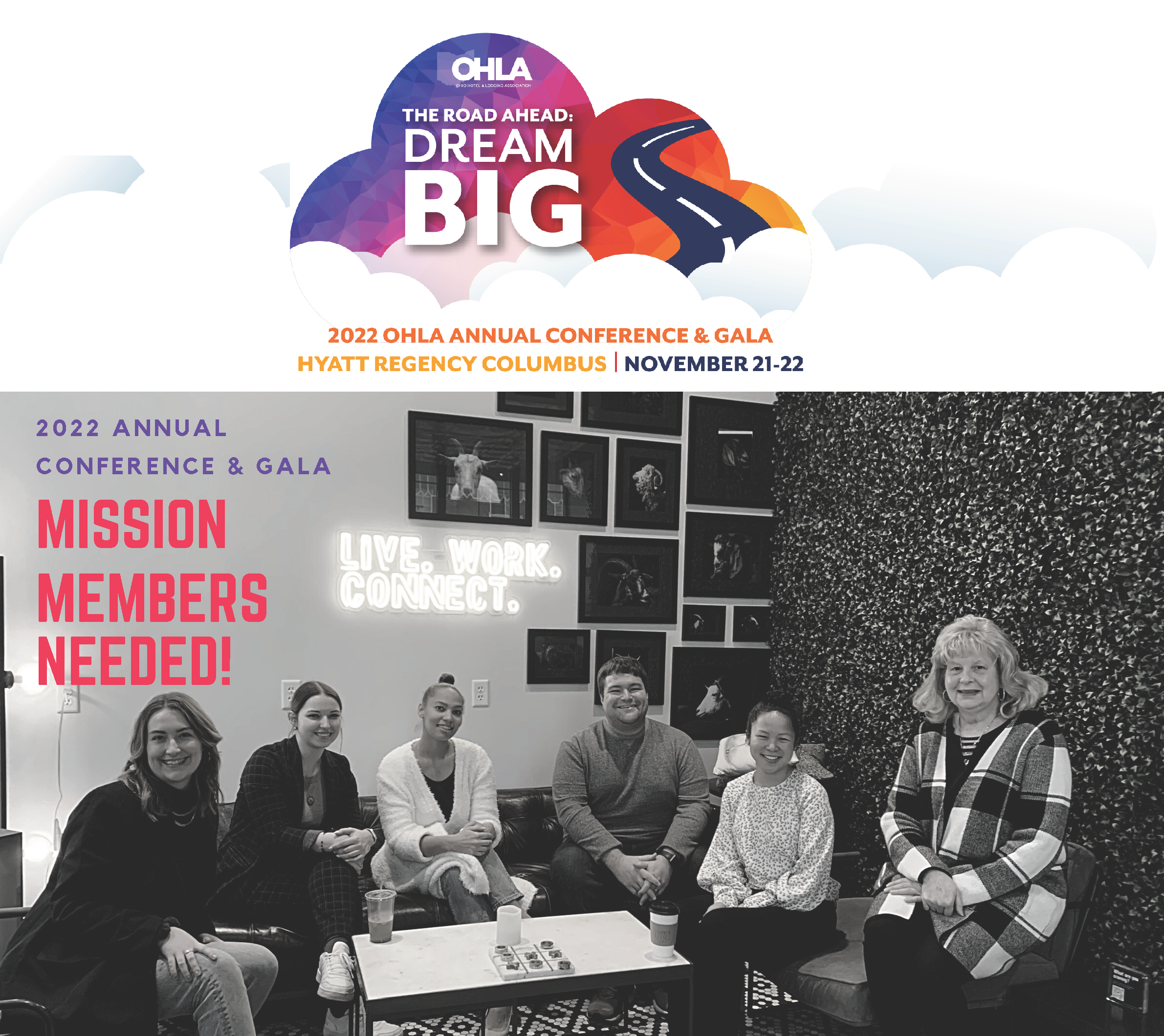 ---
Scholarships Available to Attend Conference
Want to attend OHLA the 2022 Annual Conference at little to no cost to you? Take advantage of the OHLA Education & Training Fund which is designed to help finance the continuing education of hospitality industry employees. For more information on scholarships contact cindy@ohla.org.
---



Energy Market Commentary
The Only Constant in the Energy Market Formula is Change
If the past year has proven anything, it's to throw out all preconceived notions about the energy market. Veterans of the industry once lived by the motto "Lock in by Labor Day" as the market tended to rise soon after as a winter premium enters the forward curves.
This year, the opposite seems to be true.
To read the full Energy Market Commentary, click here.

For questions or additional information about IGS Energy, contact Abbie Stair.
Abbie Stair, Senior Commercial Account Manager
M: 740-704-5469
---
Government Affairs Update


Ohio's minimum wage increases Jan. 1
The state's minimum wage will increase on Jan. 1, 2023, to $10.10 per hour for non-tipped employees and $5.05 per hour for tipped employees. The rate applies to employees of businesses with annual gross receipts of at least $371,000.
Legislation would provide air quality incentives
A bill proposed in Congress could provide businesses tax credits of $1 per square foot for air quality assessments, $5 per square foot for air filtration upgrades, and $50 per square foot for HVAC upgrades.
Federal labor rule draws opposition
In September 2022, the NLRB issued proposed rules that push the joint employment standard beyond all previous proposals. Nearly every contractual relationship could potentially trigger joint-employer status, from the franchises to contractors, subcontractors, suppliers and vendors, needlessly exposing vastly more businesses to unwarranted joint-employer liability.
Staffing shortages point to need for workforce assistance
A new national industry survey released in October showed that 91 percent of hotels are unable to fill all open positions, and 87 percent of survey respondents indicated they are experiencing a staffing shortage.
For more information on each of these item, view the full Government Affairs Update.
---
OHLA Emerging Professionals
Trivia Night with OHLA Emerging Professionals
Your Emerging Professionals Committee is looking for individuals to join us for a trivia night happening at Columbus Taft's Brewpourium on October 6! This is a night meant for fun, comradery, and networking among industry colleagues. No trivia knowledge required!
October 6
Arrival Begins: 6:30pm
Trivia Event: 7:00pm - 9:00pm
Columbus Taft's Brewpourium
440 West Broad Street
Columbus, OH 43215
Parking Information Available Here.
---
Women in Lodging CONNECT
Upcoming Events
Greater Dayton Cocktail Connections
October 14, 2022 | 4:00-6:00pm
Mills Park Hotel | Ellie's Restaurant
REGISTER HERE

Greater Cleveland Cocktail Connections | Fall Fun & Frolic
October 24, 2022 | 4:00-6:00pm
InterContinental Hotel Cleveland
REGISTER HERE


Do you want to host a WIL CONNECT Event? These are always casual events. Contact Cindy Sams, cindy@ohla.org
Women in Lodging Session at OHLA Annual Conference
What Women Really Want Need to Excel in the Workplace
Let's have a conversation about real solutions that support women at every level of their professional career focusing on breaking down barriers for women in leadership, workplace benefits beyond pay, male line of succession, women at work, and employees who are willing to adapt through the framework of equity, diversity and inclusion.
Speaker: Monica Jones, COTA

Monica Jones serves as the Chief Equity Officer at Central Ohio Transit Authority. In her role, Jones oversees the conception, design, implementation, growth and evaluation of the organization's strategy surrounding equity, diversity, and inclusion. She also partners with leaders to develop and implement strategies, programs, policies and metrics to attract, retain, and advance diversity within and outside of COTA.
We hope to see you there!
---

Time is Running out to change your listing in the Allied Directory!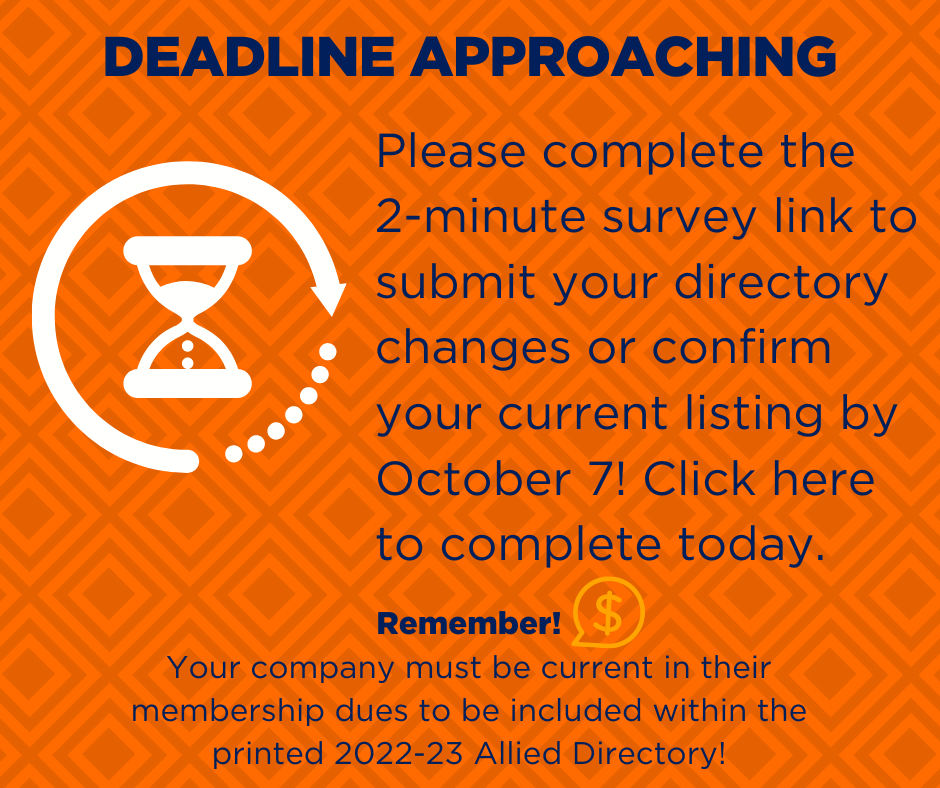 Don't miss out! Exhibit at our 2022 Annual Conference & Gala
We've heard your feedback and are proud to present our reimagined exhibitor experience. It is important to us that you get quality facetime and also have the opportunity to engage in educational sessions, our Gala cocktail hour & dinner, breakfast and luncheon. Be a part of our completely reimagined Exhibitor Marketplace; an all-day event on Monday. The Marketplace will be open 9:30am-5:00pm. There will be no exhibitor breaks on Tuesday and our timeline has also been restructured to conclude on Tuesday at 2:30pm.
In an effort to make our Marketplace more accessible, we will be offering an Exhibitor Marketplace ticket for those who may be unable to attend our full conference. This ticket will be made available to both member and non-member properties. Additionally, registrants will have the opportunity to set-up appointments with participating exhibitors in advance.
Outside of all of these new items we will also be incorporating some FUN into the Marketplace with non-traditional vendors such as leather goods & bakery items plus an Test the Tech area, a space for lodging professionals to learn more about innovation & technology for the lodging industry.
Reserve your exhibitor booth now at the largest gathering of lodging professionals in the state! If you are interested in expanding your brand visibility, there are still sponsorship opportunities available. Contact lauren@ohla.org if interested.
To Register as an exhibitor please select 'Exhibitor Member' as your registration type!
---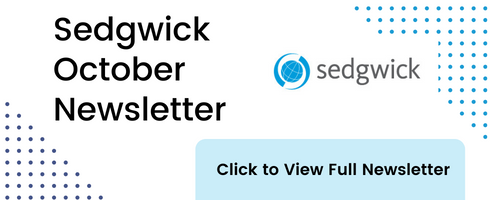 ---
Notice: Ohio Hotel & Lodging Association Annual Business Meeting
The Ohio Hotel & Lodging Association will convene the annual meeting of the Association for the purpose of electing Association Trustees and Officers and for transacting such other business as may come before the meeting. This meeting will take place as part of the OHLA Annual Conference, on Tuesday Nov. 22, 2022 at 12:30 p.m. at the Hyatt Regency Columbus, 350 North High Street, Columbus, OH 43215.
---
Premier Partner Feature
We will be featuring two or three of our premier partners a month to show how they can help you! Any questions about services can be directed towards lauren@ohla.org.
Thank you to our Premier Partners for their support of the hotel & lodging industry!
Solutions to Energize Your Bottom Line
Evolution Sustainability Group is a full-service energy management, engineering, and consulting firm offering best in class sustainability, energy efficiency, procurement, and analytical solutions.



Pure Air Solutions of PA is a manufactures rep for ActivePure products that use proprietary technology to quickly disinfect air and surfaces safely in occupied spaces. They use a risk management approach when engineering a complete building solution resulting in the best mitigation outcomes. They are often tasked with reducing pathogen load and viruses such as SARS- CoV-2.