2017 OHLA Annual Conference & Gala
November 20-21, Columbus, OH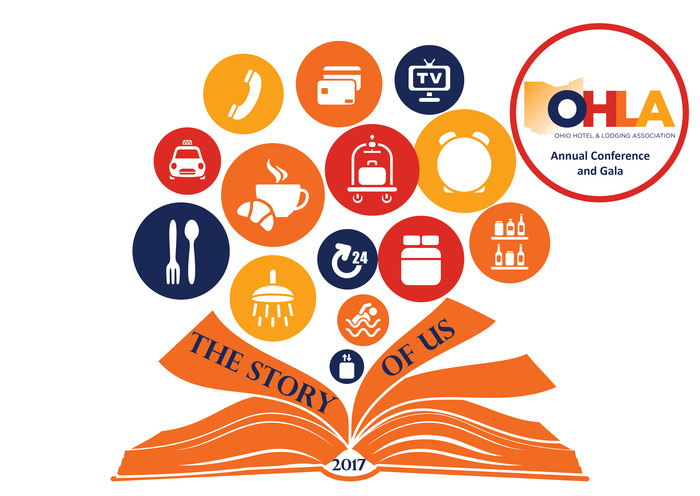 Hyatt Regency Columbus Downtown and the Greater Columbus Convention Center

​
Tentative Schedule
Time/Date
Chapters
Authors & Location

Monday
6:00 - 7:30 am

Exhibitor Setup
Exhibit Booths
8-8:45 am
New Member Breakfast
Hyatt Regency
8:00 am
Silent Auction Opens
Garfield
7:30 - 8:45 am
Breakfast for everyone and registration
8:45 - 9 am
Welcome Message
Dirk Bengel and Joe Savarise
9- 10 am
General Session:Change Management Collaboration
April Olt, ImprovEdge
10 - 11 am

General Session: Ohio Lodging Outlook

---

Student Session: Resume Review and Interviews

Eric Belfrage, CBRE &
David Sangree, Hotel and Leisure Advisors

---

EDU/WFD Committee

11:00 - 11:30 am
Exhibitor Break & Coffee
11:45 - 1:30 pm
Lunch & OHLA Annual Meeting
(Silent Auction Closed)
Allied Member of the Year Award
1:30 - 2:15 pm

Breakout Plots: F&B Trends: What's Hot?

*CMP Continuing Education Credit

---

How to Respond in an Active Shooter Situation

---

Unique Insights: An Update on the Future of Small Independent Lodging

---

Student Session: Building your Personal Brand: Social Media, Hospitality Job Search Resources, Professional Image, Etiquette, and Interviews and Follow Ups and Thanks!
& Student Headshots

Panel: Steve VanStone, Grant Bain, Colin Vent, Bill Glover, Derrick Henry and Moderator - Bethia Woolf

---

Columbus Police, Lt.Paul Ohl

---

Rob Fulton, Halle Markwas and Panel

---

Roundtable Discussion - Tara Casey, CHM, TJ Markwas, Tallann Resources, Anne Turpin, OSU Hospitality Instructor

1:35 - 5:55 pm

Silent Auction Open

Garfield

2:30 - 3:15 pm

Breakout Plots: Social Media Shifts Toward Motion and Video Graphics

---

Public Policy and Our Industry

---

The Revenue War Room

Kristi Daraban, Brand Marketing and Social Media Professional

---

The Honorable Keith Faber, State Representative and former Ohio State President

Director David Goodman, Ohio Development Services Agency

The Honorable Alicia Reece, State Representative

Pete Wade, Ice Miller LLP - Moderator

---

Jamal Feerasta, University of Akron

3:15 - 3:45 pm

Exhibitor Break & Ice Cream

3:45 - 4:45 PM

General Session: Creating a Culture of Retention


*CMP Continuing Education Credit

Karen Moser, HR Consultant
5:15 - 6:16 pm

Owners and Management Company Reception

Location: Hilton Columbus Downtown Bar
5:15 - 6:15 pm

ULO Reception

Location: Denmark on High
5:55 pm

Silent Auction Closes

Garfield
6:00 - 7:00 pm

Cocktail Hour and Reception

Location:GCCC North Atrium
7:00 - 10:00 pm

OHLA Ohio Stars of the Industry Awards Gala with keynote and emcee: Ken Schnacke, Columbus Clippers General Manager and President

Location: GCCC Short North Ballroom
TUESDAY
7:15 - 8:15 am

WIL BREAKFAST: The Road to Leadership

Elaine Roberts, President and CEO, Columbus Airport Authority

Cathy Lyttle, Vice President- Communications & Investor Relations, Worthington Industries, Inc.

Miranda Morgan, Partner, Ice Miller LLP

7:30 am
Silent Auction Opens
Garfield
8:00 - 8:30 am
Breakfast for everyone and Networking
8:30 - 9:15 am
Breakout Plots: Customer Experience Management

---

Human Trafficking in Ohio: How the Hotel and Lodging Industry Can Respond

---

Parking Lot Design and Insulated Concrete Forms for the Hotel Industry
Scott Mclaughlin, Director of Learning Experience Design, Signature Worldwide

---

Sophia Papadimos, Anti-Trafficking Program Specialist at the Ohio Department of Public Safety's Office of Criminal Justice Services

---

Ohio Concrete and Holdfast Technologies
9:15 - 9:30 am
Exhibitor Break and Coffee
9:30 - 10:15 am

Breakout Plots: Hosting Exceptionality

---

How to Proactively Combat Turnover

---

Power Hour: Speednetworking!

OCALI - Shawn Henry, Heather Herbster, and Carly McVey

---

Nicole McCabe, Mary Faust, Kathyrn Burton & Moderator: Bill Reed

---

Open to registered attendees
10:15 - 10:30 am
Exhibitor Break and Coffee
10:30 am
Silent Auction Closes

Garfield

10:30 - 11:30
General Session: Leading the Tribes

John Grubbs, CEO Group Chair - Vistage Worldwide

11:35 am - Noon
Silent Auction Payout

Garfield

11:35 am
Exhibitor Teardown

Exhibit Booths

11:45 am - 1 pm
OHLA Board of Trustees Meeting
**Attendance at Annual Conference counts for credit hours toward recertification maintenance requirements from AHLEI for CHE, CHA and CEDR,CFBE,CHHE,CHFE,CLSD,CHT, CMHS
** Attendance at F&B Trends and Creating a Culture of Retention counts as Continuing Education points from Events Industry Council for CMP renewal.
Monday
Allied Wake Up Session: Make the most out of your conference experience! This wake up session will prep you for who you'll meet, how best to engage them and identifying "don't-miss" opportunities provided by your inhouse membership expert and former hotelier, Halle Markwas.
Keynote Wake Up Session: Change Management Collaboration: Join ImprovEdge for a highly interactive speech which will explore change, its impact on leaders and teams, and how we more effectively manage the inevitable changes in our corporate lives. The little-known fact is how well following the four principles of improv can help you manage change for yourself and your team. Leaders can apply improv to be more flexible, responsive and adaptive. In this session, attendees explore new ways to manage change through improv, effective communication and better employee engagement.
Speaker: April Olt
General Session: Ohio's Lodging Outlook: Hotel & lodging outperforms some other segments of our economy, and hotel building projects are continuing in almost every market. New entrepreneurs are looking for ways to enter the Unique Lodging sector every week. But many professionals sense a looming end to growth and expansion. What does analysis uncover regarding the performance of the hotel & lodging business across our state, both at the present time and in the months and years ahead? This segment will take a deeper look at hotel trends and the overall economic climate, to help you get a clear picture of where our industry is headed. Topics: Ohio Performance, New Supply, Comparison of business across state to National Market, Lodging performance based on Trend Data (NOI ratio for Ltd Serv. Vs. Full Service), Ohio vs. Nation, Recent Sales, Position in Cycle.
Speakers: Eric Belfridge from CBRE and David Sangree of Hotel & Leisure Advisors
F&B Trends: What's Hot?: F&B has become a leading factor in developing a hotel's personality, creating a sense of arrival and destination, and differentiating outstanding properties. What does the future of hotel dining look like? How can hoteliers convert their F&B into a foremost guest amenity, while simultaneously creating a dining destination for local clientele?
Panelists: Grant Bain, Colin Vent, Derrick Henry, Bill Glover, Steve Van Stone and Moderator: Bethia Woolf
How to Respond in an Active Shooter Situation: Learn from Columbus Police, Lt.Paul Ohl how to prepare yourself if you were to have an active shooter situation in your property, inn or business. In today's world, safety is one of the highest concerns and this session will prepare you for better response if a situation like this were to ever occur.
Speaker: Lt. Paul Ohl
Unique Insights: An Update on the Future of Small Independent Lodging: Join Rob Fulton, CEO of the Association of Independent Hospitality Professionals to talk about the future of small independent lodging. We will discuss short term rentals, OTA's, the challenges that small independent lodging establishments are facing in today's environment and the latest industry statistics. We will also discuss how the OHLA – ULO and AIHP partnership can provide you with much needed resources to help you stay on top of the small independent lodging game.
Speaker: Rob Fulton
Student Session: Building your Personal Brand: This roundtable discussion will have 5 professionals with expertise in topics ranging from Social media with focus on LinkedIn, Hospitality Job Search Resources, Professional Image and Etiquette, Interview follow ups and thank you's and industry student membership groups.
Speakers: TJ Markwas, Tara Casey, Anne Turpin
The Revenue War Room: Numbers tell a story. To some it is meaningful and to others it could be intimidating. Learn how big brands do Revenue. This presentation is a simulation game (REVMANS) that introduces students, novices, independent property owners and mid-level managers in hotel operations to demystify the operational data. REVMANS is a simulated game that will give the audience a very good idea about the impact of managerial decisions on revenue centers and the bottom line.
Speaker: Jamal Feerasta
Social Media Shifts Toward Motion and Video Graphics: How to best present yourself and your company on the world's most powerful professional networking tool, social media and learn how social media is shifting towards more motion and video graphics.
Speaker: Kristi Daraban
Public Policy and Our Industry: No matter how well you run your operation, your profitability and success depend in part on external forces. Laws and regulations impact hotel and lodging every day. Not just in terms of codes and rules, but in terms of the general environment for business growth. Hear from key public officials about ways our industry can be more proactive and build support for policies that grow the travel economy.
Speakers:
General Session: Creating a Culture of Retention: How can you create a culture in your organization where employees are engaged, productive and most importantly create an environment where turnover is greatly reduced?
Speaker: Karen Moser
TUESDAY
WIL BREAKFAST – The Road to Leadership: Elaine Roberts, President and CEO, Columbus Airport Authority and Cathy Lyttle, Vice President- Communications & Investor Relations, Worthington Industries, Inc. will share how each of their leadership roles has played a dynamic part in the development of Ohio's capitol city. Hear their thoughts on getting involved in a career area you will excel in and have the insight and passion to help and drive other causes.
Human Trafficking in Ohio: How the Hotel and Lodging Industry Can Respond: In this presentation, participants will gain an understanding of human trafficking. Attendees will also learn about Ohio's response to the crime on the local and state level. Additionally, participants will learn the signs and indicators of someone who may be trafficked and how to respond appropriately in their respective professions.
Speaker: Sophia Papadimos
How to Proactively Combat Turnover: One of the largest challenges we face in the hospitality industry is turnover. By attending this session, you will hear from a panel of hotel and independent property's human resources and operations experts who will share their unique perspectives and strategies to assist you in devising a plan to overcome this challenge
Panelists: Nicole McCabe, Mary Faust, Kathyrn Burton & Moderator:
Customer Experience Management: Why customer experience management is more critical than ever? The concept of customer experience may sound idealistic or too emotional, but anyone who dismisses it is woefully out of touch. In fact, customer experience has become a critical differentiator in today's hyper-competitive, hyper-connected global hospitality marketplace. There's tangible business value in managing the customer experience effectively. Good customer experience management can: Strengthen brand preference through differentiated experiences, Boost revenue with incremental sales from existing customers and new sales from word of mouth, Improve customer loyalty (and create advocates) through valued and memorable customer interactions, Lower costs by reducing customer churn.
Speaker: Scott Mclaughlin
Power Hour: Speed Networking: Interested in hearing industry stories? Curious how someone they got to where they are now? Join us for POWER HOUR Speed-networking!
Hosting Exceptionality: In this presentation participants will be introduced to information and resources to increase their knowledge to assist them with enhancing the travel experience for individuals with disabilities and their families. Attendees will be introduced to projects powered by OCALI (Ohio Center for Autism and Low Incidence) that support individuals with autism, as well as learners with deafness and blindness.
Speakers: Shawn Henry, Heather Herbster, Carly McVey
Parking Lot Design and Insulated Concrete Forms for the Hotel Industry: Ohio Concrete will present on Parking Lot Design to reveal myths between concrete and asphalt, and common design concerns during construction that may be considered road blocks to builders, designers and owners. Also, they'll present on Insulated Concrete forms (ICF). These forms allow for a reduced construction cycle, get you LEED points, energy savings, sound reduction and more.
Speakers: Ohio Concrete and Holdfast Technologies
General Session: Leading the Tribes: This powerful experience explores the impact social media has had on the many tribes in our lives. Our family tribes, friend tribes, and even work tribes are dominant in today's experience. Transactional management is no longer effective. We must build tribal leaders in the workplace. Discover key insights on what it takes to empower today's teams for success. We will explore the dangers of hiring sheep. Hear what it takes to create a workplace that people choose to belong and feel motivated as warriors for a purpose. Highlights include:
Create a sense of belonging with our teams…We want to belong – a duty to something bigger
Understand the physiology of human tribalism…We are wired to belong – oxytocin in our brains
Differentiate between transactional management and tribal leadership…A common purpose – not a transaction
Discuss employee engagement rates and the impact on organizations…Warriors rather than soldiers
Build unified teams that are cohesive and "sticky" for talent…Interested vs. committed
Share best practices for connecting with team members…It is not WHAT we do; it is WHO we do it with that matters
Speaker: John Grubbs

Karen Moser is a seasoned Human Resource and Operations Professional with over 20 years of experience in both service and manufacturing environments with a true passion for finding ways to maximize the potential of our greatest asset and investment, our employees. Specializing in training and development programs, hiring, recruiting, culture building and management coaching. Karen possess extensive experience in group training and public speaking with an emphasis on solutions for supervisors and managers looking for answers to the most challenging problems facing employers today "how do we hire, train and retain employees in the current environment while maximizing productivity and profits". She also has extensive experience developing, training and implementing Lean Manufacturing principles as well as the training and assisting in the oversight, and continuous improvement of, ISO programs and safety compliance programs in a growing custom manufacturing environment.

Jamal Feerasta Ph.D., C.H.E., C.H.I.A.- Dr. Feerasta is the Program Director in the Hospitality Management Program at the University of Akron, Ohio. Feerasta has international back ground in teaching, training and hotels operations in Australia, New Zealand, China, Pakistan, Jamaica, Central Asia, and in the U.S.A.

Tara Casey is new to the hospitality industry. She has been in Human Resources for 7 years, with her beginnings in the Automotive industry working with Honda suppliers. Her background has given her solid experience in Compliance and Recruiting and Retention. She was drawn to hospitality because of her passion for working with people. Her previous work has allowed her to develop solid processes that focus on developing employees to help them attain their professional goals.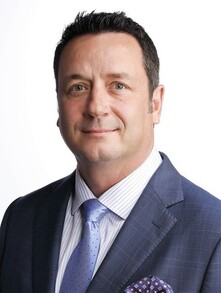 John Grubbs is rapidly becoming one of world's foremost experts on generational change in the workplace. His ability to deliver relevant, high-quality information in a fun and entertaining way has earned him many keynote speaking opportunities with national associations and Fortune 50 companies. His ability to analyze and predict trends for talent attraction and retention has earned him audiences in the petrochemical industry, healthcare, manufacturing, education, government, and non-profit sectors. His information is both provocative and engaging. His speeches can be an emotional roller-coaster with the audience laughing one minute and holding back tears the next. Energy and passion are the two most common words used to describe John Grubbs as a speaker and trainer. As a best-selling author, his most recent works include: Leadership Among Idiots - 2009, Surviving the Talent Exodus - 2011, and Leading the Lazy - 2015.
Grant Bain: After years in hotel sales, Grant Bain found his passion behind the bar creating craft cocktails and serving his guests. He spent some time at both Sidebar and The Athletic Club of Columbus honing his trade and immersing himself in the industry, while conducting his own Cocktail Catering business called Speakeasy Kitchen. In 2015, the team at Watershed Distillery noticed him as someone who would be able to bring the skills he learned from the corporate sales world and the passion he had for spirits and cocktails together to help them tell their story in the community. He enjoys a wide variety of cocktails but gravitates towards the bright and savory end of the spectrum. Currently the President of the Columbus Chapter of the United States Bartenders Guild, he finds great value in bringing this community together to raise the collective expertise of the hospitality community in the city. His guilty pleasure drink is a Pina Colada and he hates Jello shots.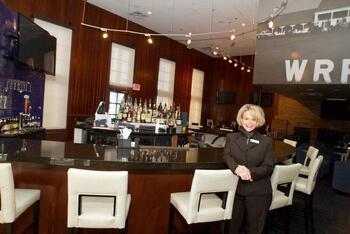 Kathyrn Burton began her impressive career in the hospitality industry in 1991 and has worked for Columbus Hospitality for the past fourteen years. Before being promoted as the Chief Operating Officer of Columbus Hospitality Management, she served as the General Manager of NorthPointe Hotel and Conference Center and the Crowne Plaza and Lofts Hotels in Downtown Columbus for CHM. During her tenure at the downtown hotels, Kathryn and her team earned the coveted "Quality Excellence Award" from Intercontinental Hotel Group, symbolizing the achievement of being ranked in the Top 10% of performers within the Crowne Plaza Brand. Prior to working with Columbus Hospitality, she was Corporate Director of Sales and Marketing for CWB Property Management in Dublin, where she managed the sales and marketing efforts for 18 hotels in a tri-state area. Kathryn has earned the Certified Hotel Administrator designation through the American Hotel and Lodging Association. Her expertise in sales, marketing and operations management has earned her both local and national recognition. In 2010, Kathryn was recognized as General Manager of the Year for the Crowne Plaza brand nationwide. In 2009, she was recognized as General Manager of the Year in Columbus by the Ohio Hotel and Lodging Association. In 2013, she was recognized as the Columbus Hospitality GM of the Year, capturing the company's highest honor of Spirit of Hospitality Award. A graduate of Leadership Columbus and the IAHI Global Leadership Institute, Kathryn has served on the OHLA Board of Trustees, and has served on the Advisory Board of the Ohio State University Hospitality Management Program as well as the Bradford School – Travel and Hospitality. Kathyrn has 22 years of experience in the hospitality industry, with equal emphasis in sales and operations. She is passionate about the promotion of Independent Hotels, Women in Lodging, the Future Leaders of our Industry, Governmental Affairs, Education and Workforce Development, which directly aligns to the interests of OHLA. Kathyrn is someone who has made the most of every opportunity given to her, and has risen through the ranks under the wings of great mentors. She valued their time and investment in her, and her passion is to pass that investment onto other future leaders in our industry.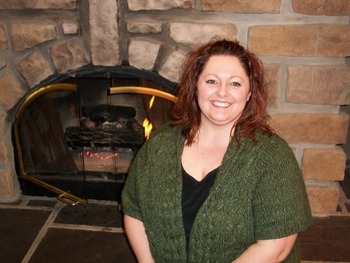 Nicole McCabe is the Assistant Innkeeper at The Inn & Spa at Cedars Falls. For the last 9.5 years Nicole has worked for the Inn in every capacity from Massage Therapist to Part Time Reservations Specialist She spends time as a breakfast & lunch cook when needed and manages the Housekeeping, Maintenance and Front Office. In Nicole's role as Assistant Innkeeper, for the last 5 years her time has been spent managing the Human Resources aspects of The Inn. This includes all interviewing and hiring tasks, completing all performance evaluations and employee disciplinary actions along with maintaining staffing levels and reviewing policies and procedures. Nicole enjoys spending time with her husband and Step-daughter. They are all Columbus Crew & Cincinnati Reds fans and attend games & matches as often as possible. When not on at work you can find her on vacation at Pelee Island or curled up on the couch with her dog and a good book.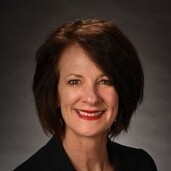 Mary Faust, Director of Human Resources at Hilton Columbus at Easton is passionate about guiding her team members with a clear purpose to deliver the ultimate guest experience. Born and raised in Illinois, Mary's thirst for unique experiences moved her to the west coast and ultimately to beautifulColumbus, Ohio.She started her career in hospitality working various roles within the airline industryfor more than eleven years. The word "no"was simply not in Mary's vocabulary and with a "whatever it takes" attitude she served in many roles from guiding planes to loading luggage. Her next adventure found her in the school system for over seven years where she gained much insight intothe family and youth experience. With her enthusiasm of making memorable experiences, Mary was drawn back in the hospitality industry by joining the Hilton Columbus at Easton, where she has continued her work for the past six years as the Director of Human Resources. In her free time, Mary enjoys traveling with her friends and family. She enjoys living in Columbus and is always looking for ways to give back to her community through a variety of volunteer efforts. For the past five years, she has enthusiastically supported making wishes come true through the Make a Wish Foundation. Mary is a certified Travel Ambassador and actively participates as a mentor in OHLA's Women in lodging program.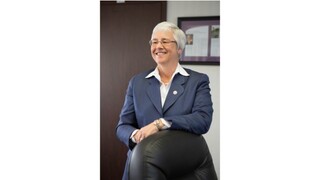 Elaine Roberts, President and CEO, Columbus Airport Authority: An Accredited Airport Executive (A.A.E.) and a respected leader in the aviation industry, Roberts currently serves on the American Association of Airport Executives (AAAE) Policy Review Committee to the Board of Directors and board member for International Association of Airport Executives. She's also a former past chair of AAAE. Locally she serves on the boards of the Columbus Partnership, Experience Columbus, State Auto Financial Corporation, Columbus Region Logistics Council and Otterbein Women's Leadership Network Advisory Council. The YWCA presented Roberts with the 2017 Women of Achievement Award while the Women for Economic and Leadership Development (WELD) recently bestowed upon her The Riveter Award. Prior to arriving in Columbus, Roberts served for six years as executive director of the Rhode Island Airport Corp. which operates T. F. Green (Providence) Airport and five other state-owned airports. Roberts began her airport management career with the Indianapolis Airport Authority in 1983 where she served for 12 years.
Sophia Papadimos is the Anti-Trafficking Program Specialist at the Ohio Department of Public Safety's Office of Criminal Justice Services. Sophia has previously worked on human trafficking issues at the United National Global Initiative to Fight Human Trafficking and before joining the Department of Public Safety, she worked on regulatory issues for the Lt. Governor. Sophia holds a Master's Degree from the Ohio State University in Slavic and East European Studies with a concentration in the trafficking of women and children for the purpose of sexual exploitation and a Bachelor's Degree in Political Science from DePaul University.
Derrick Winston Henry is the executive chef for Levy, the exclusive food service provider for the SMG-managed Greater Columbus Convention Center. He leads a 36-member culinary team preparing food offered throughout the facility at client events, concessions and Discovery Café, which includes four concepts in one location offering food and beverages made with local ingredients. He also oversees the growth in the indoor Smartfarm, the first vertical hydroponic garden in a convention center, which produces 5,000 pounds of vegetables and herbs annually. Chef can arrange in advance to grow specific items at client request, just 75 feet way from the main kitchen! Henry is a graduate of the Culinary Institute of America and is an American Culinary Federation (ACF) Certified Executive Chef. He was honored as the ACF Atlanta Chefs Association's 2014 Chef of the Year from among 450 members during his tenure at Park Springs, the premier retirement resort in Atlanta, where he operated four distinct dining venues in Stone Mountain, Georgia. In 2015, he was named maitre rotisseur by the Chaine des Rotisseurs. Henry has also shared his culinary expertise in Manhattan at Le Bernardin with renowned Chef Eric Ripert, the Waldorf Astoria Hotel, and Frangello's, a private catering company. He also served the Fairfield Tara Hotel in New Jersey, worked under the direction of the personal chef of Johnny Carson of "The Tonight Show," prepared meals at Atlanta's iconic restaurant, Pano & Paul's in Buckhead, and served the BMW Corporation headquarters as executive chef in Park Ridge, New Jersey. Chef is dedicated to creating a dining destination at the convention center drawing guests to the facility specifically for the delicious, artistic culinary offerings.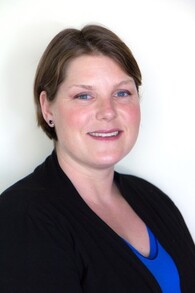 Bethia Woolf has long been a prolific chronicler of the Columbus food scene. In addition to founding three prominent Columbus food blogs, she sits on the boards of Slow Food Columbus and Dine Originals Columbus and writes for Crave Magazine. Her in-depth knowledge of food and the Columbus food scene has been recognized in numerous local and regional media appearances. Prior to founding Columbus Food Adventures in 2010, she served as an NCAA Division 1 coach, educator, and Himalayan expedition leader. While being qualified to treat altitude sickness and hypothermia probably isn't a requirement in a Columbus food tour leader, isn't it nice to know it's there if you need it?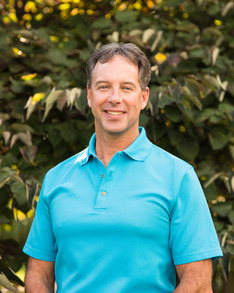 Rob Fulton went to work for the Pennsylvania Chamber of Business & Industry in the Government Affairs department as a lobbyist and local chamber liaison. In 2003, Rob become the President of the Pennsylvania Chamber of Commerce Executives (PCCE) – a statewide association for Pennsylvania's 225 local chambers of commerce.In August of 2007, Rob accepted the position as President of the Pennsylvania Association of Convention and Visitors Bureaus (PACVB), representing Pennsylvania's forty-nine (49) officially designated tourist promotion agencies (TPAs) or destination marketing organizations. As President of PACVB, in early 2012, Rob facilitated the creation of the Pennsylvania Association of Travel and Tourism (PATT), which is the umbrella travel and tourism Association for Pennsylvania, representing all segments of the travel and tourism industry. Rob became PATT's first CEO in July of 2012. With funding for Pennsylvania's travel and tourism industry at an historic low in 2014, Rob working with key travel and tourism stakeholders formed the Pennsylvania Tourism Partnership (PTP). The PTP is a public-private partnership established to address new tourism funding models and to develop Pennsylvania's new tourism brand launched in March of 2016 – "Pennsylvania - Pursue Your Happiness."In January of 2016, Rob accepted the position as CEO of the newly formed Association of Independent Hospitality Professionals (AIHP). AIHP was formed in 2015 by a group of seasoned and passionate hospitality professionals. AIHP exists to promote and support the sustainability of small lodging hospitality establishments in a changing environment through networking, advocacy, professional development and progressive business practices. Rob is a Certified Association Executive (CAE) through the American Society of Association Executives (ASAE). Rob is also a graduate of Penn State's, Pennsylvania Leadership program, Class VII (1999) and also served as a facilitator for that program through 2003. Rob is past Board Chair of the Pennsylvania Society of Association Executives (PASAE).Rob lives in Hershey, Pennsylvania with his wife Kelly and son Dean.
Scott McLaughlin is currently Director of Learning Experience Design for Signature Worldwide, where he has served for 9 years. He is responsible for developing training programs and business solutions to change culture and cultivate employee skills for such organizations as Ceasar's Entertainment, Caterpillar Worldwide, Liberty Mutual, US Tennis Association, and many hospitality organizations. Prior to joining Signature, Scott worked in luxury retail leadership development; namely- Saks Fifth Avenue Corporate headquarters in NYC. He worked to develop the Saks Fifth Avenue University; an immersive training and development experience for persons selected as the most promising and driven within the company's national sales teams. Scott began cultivating his passion for learning and leadership development when he was invited to join the national student leadership program in college and went on to become a facilitator of student leadership in Washington D.C. This lead to his work in Johannesburg, South Africa and Sydney, Australia as a liaison for an Arlington, VA. based non-profit organization. Scott is a sought-after speaker specializing in leadership and employee development. He holds a Bachelor of Fine Arts from Hamden Sydney College, in Hampden Sydney, Virginia. He resides with his family in Dublin, Ohio.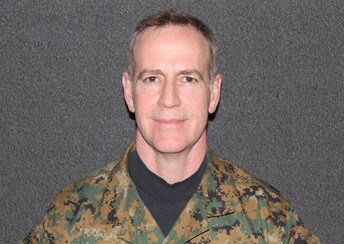 Lieutenant Paul Ohl has served with the Columbus Ohio Division of Police since 1989 and has served as the SWAT Platoon Commander since April of 2012. The Columbus Division of Police staffs a fulltime SWAT Team comprised of (1) Lieutenant, (4) Sergeants, and 21 Officers. The SWAT Team responds to barricaded suspects, hostage barricades, serves high risk arrest and search warrants, performs high risk protection details, and conducts stakeouts to reduce violent crime. He also has the Canine Unit under his command comprised of (1) Sergeant/Handler and (8) Officer/Handlers, as well as the Hostage Negotiation Team which is comprised of 10 Negotiators. Prior to serving as the SWAT Platoon Commander, Lieutenant Ohl supervised units within the Columbus Division of Police Strategic Response Bureau responsible for investigating gangs and career criminals, street crime enforcement teams, and crime analysts. Lieutenant Ohl also supervised the Community Policing Section within the Strategic Response Bureau and one of the Enforcement Units within the Strategic Response Bureau. Lieutenant Ohl has extensive experience in Patrol Operations at the Officer, Sergeant and Lieutenant levels. He served in the Traffic Bureau as a Sergeant on the Freeway Patrol and the Mounted Unit. As the SWAT Lieutenant he has provided presentations to over 3500 citizens regarding civilian response to Active Aggressor/Active Shooter Incidents. He currently is an Instructor for ALERRT-Active Shooter Level I, Vehicle Close Quarter Battle, and High Threat Close Quarter Battle. From 2015 through 2017 Lieutenant Ohl led an initiative to restructure the Division of Police's response to Active Shooter-Aggressor incidents and structured the training curriculum for approximately 1800 police officers and 1500 firefighters. Lieutenant Ohl graduated from the Ohio State University in 1988 with a BA in Sociology and began his Law Enforcement Career at the Ohio State University, as a University Law Enforcement Officer in 1988 and was a member of the SRT Team as a Sniper. Lieutenant Ohl also serves as the Section Chair on Tactical Command for the Ohio Tactical Officers Association and is also a member of the National Tactical Officers Association. In his spare time he enjoys spending time with his family: wife-JoEllen a small business owner and children-Nate(23) a 2nd Lieutenant in the U.S. Army, Caleb(21) currently a recruit in the Columbus Police Academy , and Elizabeth(17) a high-school senior.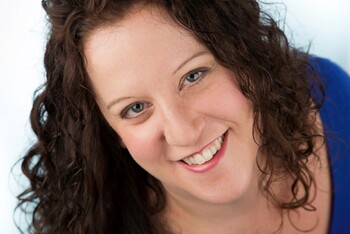 April Olt, Facilitator, ImprovEdge. In addition to serving as a designer and facilitator for ImprovEdge, April has worked with theatre companies and creative artists as a coach, director, producer, manager, instructor and dramaturg in LA, NYC, Chicago and Columbus. As an educator, she teaches and directs for several theatre companies in the Columbus area and creates specialty workshops and camps for children and youth. April has also taught courses at Ohio Dominican University, Sinclair Community College, and COTC. April received her B.F.A. in Theatre Performance from Illinois Wesleyan University and her M.F.A. in Directing/Dramaturgy from Roosevelt University in Chicago.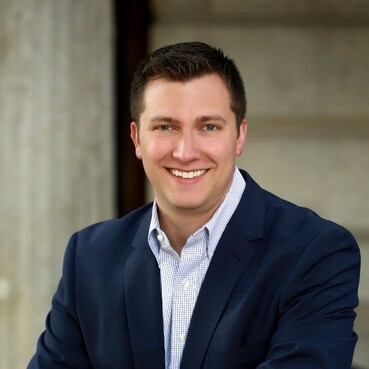 TJ Markwas is an expert recruiter with over 5 years of experience between both corporate and agency staffing environments. He is well versed in recruiting processes, including sourcing, interviewing, and hiring personnel at all levels. As Recruiting Services Director at Tallann Resources, TJ leads the Recruiting Process Outsourcing and Direct Hire service offerings. He focuses in sourcing and screening for staffing firms internal positions, including recruiters, sales reps, account managers, on-site managers, and branch managers. TJ graduated from West Virginia University with a Bachelor of Science in Psychology, then decided to continue his education by studying Industrial/Organizational Psychology at Xavier University. After leaving Xavier, TJ interned as a HR Specialist, leading the creation and delivery of the recruiting process and Applicant Tracking System for a Manufacturing Services company in Mason, OH. He continued refining his recruiting abilities and moved to Robert Half Technology, followed by almost 3 years at Manifest Solutions.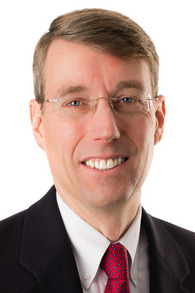 David Sangree, MAI, CPA, ISHC is President and Founder of Hotel & Leisure Advisors, a national hospitality consulting firm. David is a graduate of the Cornell University School of Hotel Administration and an MAI designated appraiser with the Appraisal Institute. In addition, he is a member of the International Society of Hospitality Consultants and is a Certified Public Accountant. As an expert in the hospitality and leisure field, David analyzes hotels, resorts, waterparks, amusement parks, conference centers, ski resorts, casinos, and golf courses. He has prepared more than 2,000 market and financial feasibility studies, appraisals, operational reviews, and site selection studies in over 50 states and provinces in the United States and Canada. He has been an active hospitality consultant since 1987 and also has 10 years of work experience in the hotel/restaurant industry including management positions with four Westin Hotels properties. Since 1987, Mr. Sangree has provided consulting services to banks, hotel companies, developers, management companies, and other parties involved in the lodging sector throughout the United States, Canada, and the Caribbean. David is also an expert in the waterpark industry, having completed over 600 studies of various waterparks since 1999. Recognizing David as an industry leader, Aquatics International named him to their "Power 25" list of the most powerful people in the aquatics industry in 2008 and the World Waterpark Association recently honored him with their Executive Board Award 2016. Both of these awards signified David's commitment to the industry, and identified him as one of the first consultants serving the waterpark industry. He has helped to shape some of the latest trends though his experience in the waterpark resort market. David has appeared on Good Morning America and CNBC on special reports about resorts and waterpark. In addition, he is a regular contributor to several industry publications, offering his expertise on various hospitality industry segments.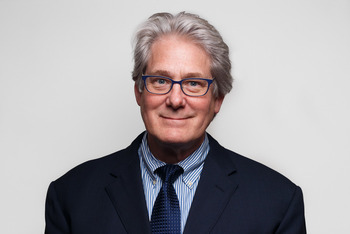 Eric Belfrage is a Senior Vice President for CBRE's Columbus office and serves as a member of the Investment Properties and CBRE Hotels teams. He is directly responsible for the acquisition and disposition of hotels on a local, regional and national level. Eric has over 30 years of experience in the hospitality industry and is very well-known and respected for his knowledge of hotel properties throughout the Midwest. Eric holds the Counselor of Real Estate (CRE) designation as well as being a member of the International Society of Hospitality Consultants (ISHC) and the Appraisal Institute (MAI Designation). Prior to joining CBRE, Eric served as Managing Director of Integra Realty Resources, previously known as Lorms & Belfrage. In this capacity, Eric completed hundreds of hotel consulting assignments including appraisals, expert witness testimony, feasibility studies and market studies. In his capacity as a broker, Eric's clients benefit from his "advisor" role which incorporates his practical analytical skills and a deep understanding of value. Along with facilitating a competitive process, Eric is adept at conveying the qualitative and quantitative property and market dynamics that create improved pricing. Buyers understand that "value is created by the anticipation of future benefits." Marketing hotels in the current
environment requires that the broker convey a convincing and achievable perception of the income potential of a hotel. Eric has been involved in the Ohio Hotel and Lodging Association (OHLA) for over 20 years, and is a past member of the Executive Board of Directors. He also serves as past President and ex officio executive board member of the City of Dublin Convention and Visitors Bureau in Dublin, Ohio. These affiliations provide unparalleled connectivity to the hotel community (and therefore hotel buyers) in Ohio. Eric has transacted over 100 hotels in the Midwest, Central States, and Upper Midwest regions during his 11 year tenure at CBRE.

Anne Turpin joined The Ohio State University in 2011 and formerly worked as a General Manager for Concord Hospitality. Her field experience expertise is in hotel operations, training & development and associate relations. She currently is a Senior Lecturer in the Hospitality Management Program and Leader of Hospitality Partnerships as well as serves the Hospitality Management Advisory Board. Her main responsibilities include instructing classes, creating and fostering industry partnerships that are beneficial both to industry partners, advising HMA (student organization) and working with the advisory board to shape the program through providing unique industry-related opportunities for students. Anne has served in various leadership roles in lodging, including a role as Director of Operations and Select Service managing a "campus style" hotel with three hotels on site and the largest meeting space in Indiana. In this role, she was responsible for all functions of select service hotels as well as all operation departments in full service Marriott Hotel. Additionally, she created many SOP's, training materials and employee recognition programs that were standardized and utilized the management company, Shadeland Enterprises. Beginning her career with Marriott, Anne served a variety of roles and earned her first General Manager position while completing her Bachelor's Degree through Indiana University. Anne has served in a variety of leadership positions including but not limited to General Manager, Assistant General Manager and Director of Operations. In addition to various full service and select service brands with Marriott, she also gained experience with Starwood Hotels & Resorts at the Westin Indianapolis. A hospitality professional of over 20 years' experience, Anne has also received local and national recognition including: General Manager of the Year by Ohio Hotel and Lodging Association, General Manager of the Year by Fairfield Inn by Marriott (National) and a number of management company awards for culture and profitability. In her last role as General Manager for Courtyard by Marriott, she was proud of her team's accomplishments as ranking #1 on most scorecards in the region including Associate Satisfaction, Internal Audit and profitability. Anne enjoys her current role at The Ohio State University in working with students, faculty and the Hospitality Management Advisory Board to continue to build and move forward the program. She sees it as a gift to impact the lives of so many students at such a critical time in their life and career.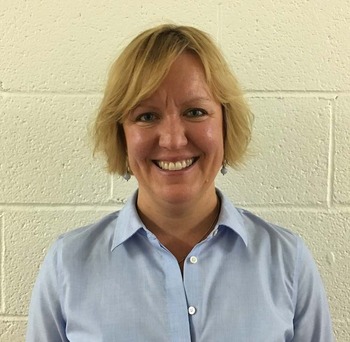 Carly McVey, M.Ed., is the program co-director for the Autism Certification Center at OCALI, which provides online video-based training in autism strategies for service providers and families. She
has worked for the past several years, in both consultant and fulltime capacities, to advance the organization's online learning offerings and to lead the development of ASD Strategies in Action in partnership with the Ohio Departments of Developmental Disabilities and Education and the Governor's Office of Health Transformation.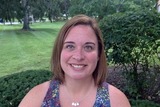 Heather Herbster, Ph.D., is an outreach specialist for The Outreach Center for Deafness and Blindness at OCALI. Herbster is a licensed certified orientation and mobility specialist with experience in the
areas of lifespan transitions, signed language modalities, and higher education instruction. She has had the opportunity to build partnerships utilizing both state and national initiatives focused on improving student outcomes and has research interests that include the examination of evaluative practices for children with vision
and/or hearing loss.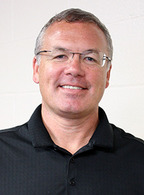 Shawn A. Henry, M.Ed., is the executive director of OCALI. A major focus of his work is on systems change, advancing statewide capacity to improve outcomes for individuals with ASD. Henry holds leadership roles on national and state advisory boards and
interagency workforces involving policymakers, parents, and professionals. He was previously the program director of professional development at the Kentucky Autism Training Center. He also served as an elementary special educator for students with
autism. His Comprehensive Autism Planning System (CAPS) has been utilized across the country.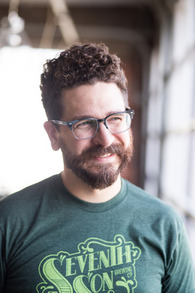 Colin Vent is the head brewer of the Seventh Son Brewing Company and strives to create unique beers that are layered, thoughtful, enjoyable and complex. The Seventh Son Brewing Company has been voted best brewery in Columbus by multiple publications since beginning operations in the spring of 2013. The brewery is currently undergoing a massive expansion of production capacity fueled by a successful taproom environment and an ever-growing list of delicious beers. Colin has a professional background in fine dining and holds a Bachelors of Fine Arts degree in ceramics from The Ohio State University.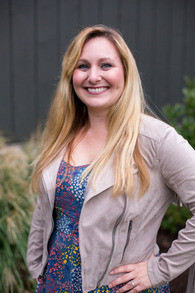 Kristi Daraban is a social media and digital marketing leader focused on strategy for large brands. Most recently the Head of Social Media at Abercrombie and Fitch, she managed enterprise level strategy, planning and analytics for the company's three brands. Prior to moving to Ohio she was the Manager, Product Management - Social Media at Disney ABC Television group focusing on the kids networks including Disney Channel, Disney XD and Disney Junior. Previously, Kristi was the Interactive Marketing Associate at Nestle USA for the beverage and ice cream divisions, and Manager of Online Marketing for Studio Operations for NBC Universal's production and post production divisions. Kristi received her Masters Communication Management from the University of Southern CA in 2008 and her bachelors in communication from Santa Clara University in 2004.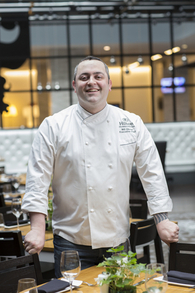 Chef Glover's culinary career began as a child working with many family influences, his mother's side of the family is all Italian and the cooking was done often, in big portions, and with great execution and passion. His father's Mother was a chef/owner of her own restaurant in which he often found himself in the kitchen trying to get into anything he could and learning along the way. He had no idea that the family background he was surrounded with as a child would propel him into the culinary career in which he has embarked. He was taught at an early age where food came from, how to respect it, that ingredients matter and creating experiences is key. He loves food and feeding people, loves to see a person enjoy something for the first time, savor a bite and come back again for more. His cooking travels have taken him through Europe for a gastronomic tour of flavors, technique and respect of quality. Along the years of practice he has gained knowledge from many cooks, servers, dishwashers and front of the house managers. He has learned that each and every person that he has ever worked with is part of every plate he serves. His work as a chef is a collection of knowledge that is a product of many years of passionate learning and a vast array of people who in some way have shaped his work and passion for the business. Chef Glover is proud to head the culinary artistry at the Hilton Columbus Downtown and Gallerie Bar & Bistro. His passion for artfully prepared food from locally sourced ingredients has made the hotel the hottest destination in the Short North. The hotel and restaurant proudly embraces Ohio's rich agricultural heritage and remarkable craftsmanship by featuring items from local farmers and artisans who maintain sustainable practices in the creation their products. Join us in our beautiful bar, lounge, and private dining room to partake in unparalleled culinary delights, an extensive offering of wine and spirits, and gorgeous work by local artists.

Miranda Morgan
Miranda concentrates her practice in tax law, with a focus in gift, estate and trust taxation. She advises individuals on estate planning, succession planning, charitable planning and wealth transfer planning. Miranda represents fiduciaries in estate administration matters and counsels trustees on trust administration and fiduciary responsibilities. She also represents clients in controversies with the Internal Revenue Service, including examinations and other proceedings at all administrative levels of the IRS. Miranda graduated from the Ohio State University, Capital University School of Law, and The Ohio State University Moritz College of Law.

Pete Wade
Felix "Pete" Wade has been a friend to the industry and OHLA's senior legal counsel for more than two decades. He represents businesses in employment litigation, and before federal and state administrative agencies. He is expert on the employment aspects of acquisitions, reductions in force, employee misconduct and other employment law issues. In addition to his practice, Pete is a frequent lecturer and author on current issues and the ever-changing legal aspects employers face. He was named among the Top 50 Lawyers in Columbus by Ohio Super Lawyers in 2010-2011, and 2016-2017.
Register & Hotel Information
---
For secure online registration, REGISTER TODAY!
2017 Attendee Registration Form
**Attendance at Annual Conference counts for credit hours toward recertification maintenance requirements from AHLEI for CHE, CHA and CEDR,CFBE,CHHE,CHFE,CLSD,CHT, CMHS
** Attendance at F&B Trends and Creating a Culture of Retention counts as Continuing Education points from Events Industry Council for CMP renewal.
Pricing
---
Full Conference (Includes Gala):
| | |
| --- | --- |
| Exhibitor Full Tradeshow and Gala | $499 |
| Additional Exhibitor Full Tradeshow and Gala | $249 |
| OHLA Member | $299 |
| OHLA Additional Member | $199 |
Exhibitor Tradeshow Only (No Gala):
| | |
| --- | --- |
| OHLA Exhibitor | $399 |
| OHLA Additional Exhibitor | $149 |
Student Registration (Monday):
Gala only:
| | |
| --- | --- |
| OHLA Member | $99 |
| Gala Table | $999 |
Non-member Rates:
| | |
| --- | --- |
| Non-Member Full Registration | $429 |
| Non-Member Gala | $149 |
Hotel Room Blocks
Hyatt Regency Columbus Downtown Register at the Hyatt Regency

| | | | | |
| --- | --- | --- | --- | --- |
| Date | Day | Standard Double | Standard King | Rates |
| 11/19/2017 | Sunday | 20 | 20 | $119.00 |
| 11/20/2017 | Monday | 25 | 25 | $119.00 |
| | |
| --- | --- |
| Single Occupancy: | $ 119.00 |
| Double Occupancy: | $ 119.00 |
| Triple Occupancy: | $ 119.00 |
| Quadruple Occupancy: | $ 119.00 |
Crowne Plaza Downtown and The Lofts Hotel Register at the Crowne Plaza Columbus Downtown
BLOCK CODE: OHL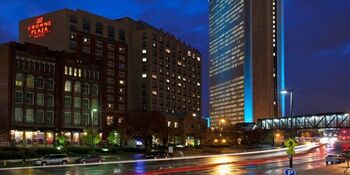 Sunday, 11/19 - 10 rooms, Single & Double Rate - $119.00
Monday, 11/20 - 10 rooms, Single & Double Rate - $119.00
​
Ohio Stars of the Industry Awards Sponsors
| | | | |
| --- | --- | --- | --- |
| Housekeeper of the Year | Service Rock Star of the Year | General Manager of the Year | ULO of the Year Award |
Current as of 10/18/2017, we update frequently. Please contact Cindy Sams if you do not see your logo above and believe it should be. Contact Cindy Sams if you are interested in Sponsoring or additional visibility at this year's Annual Conference and Gala.